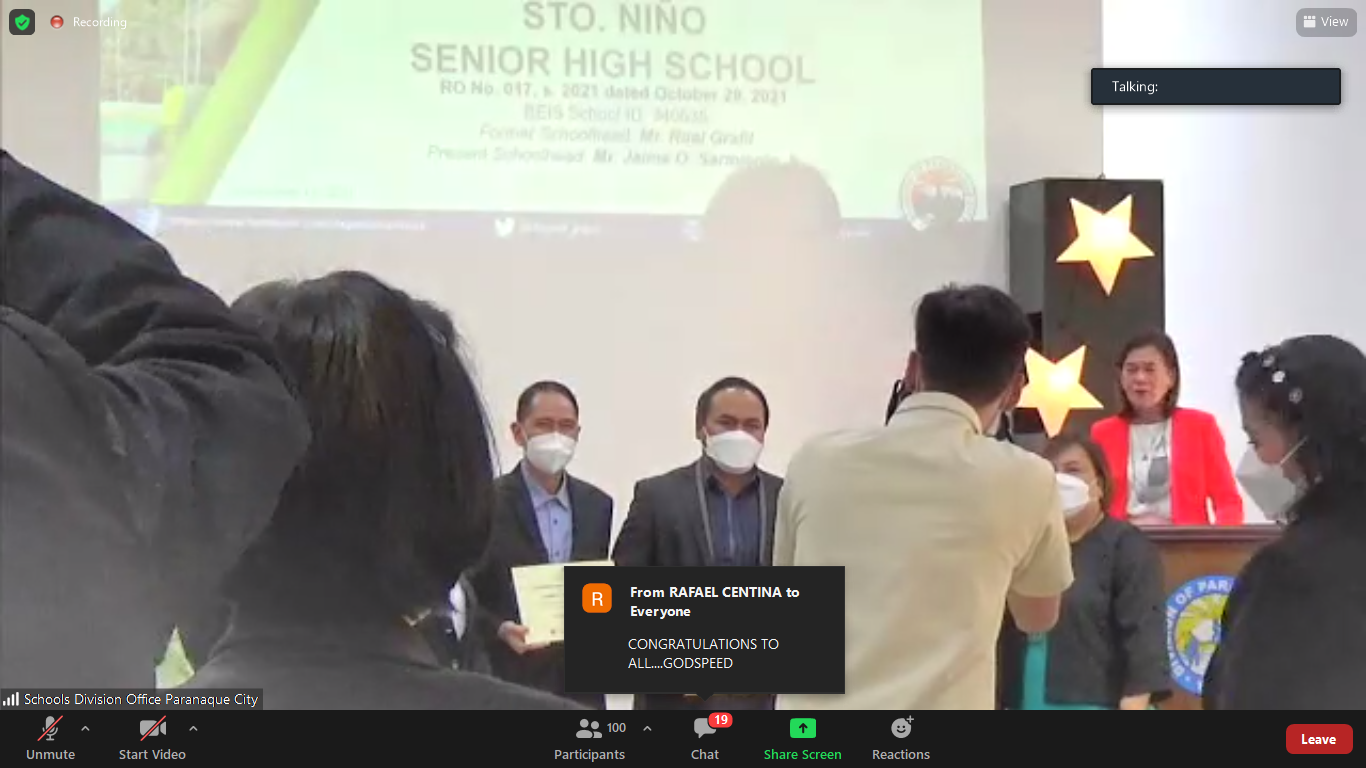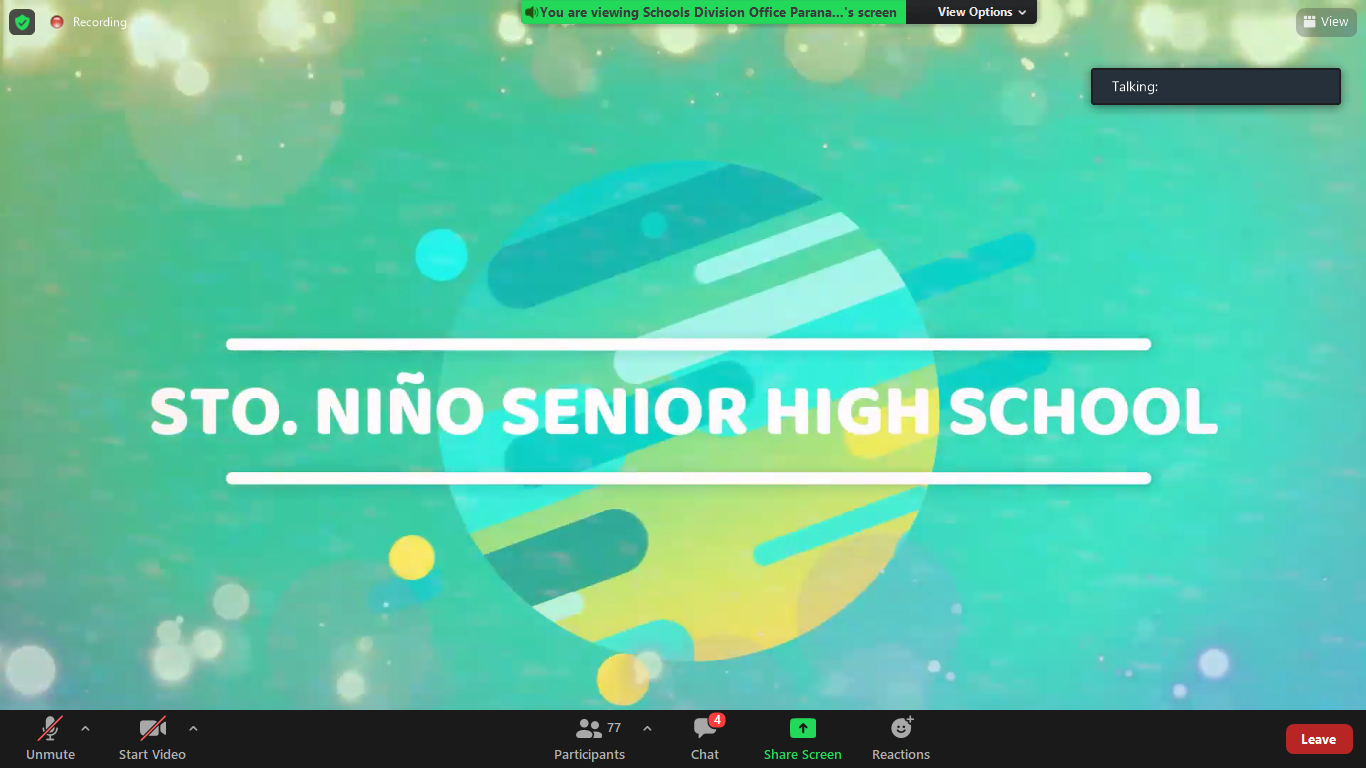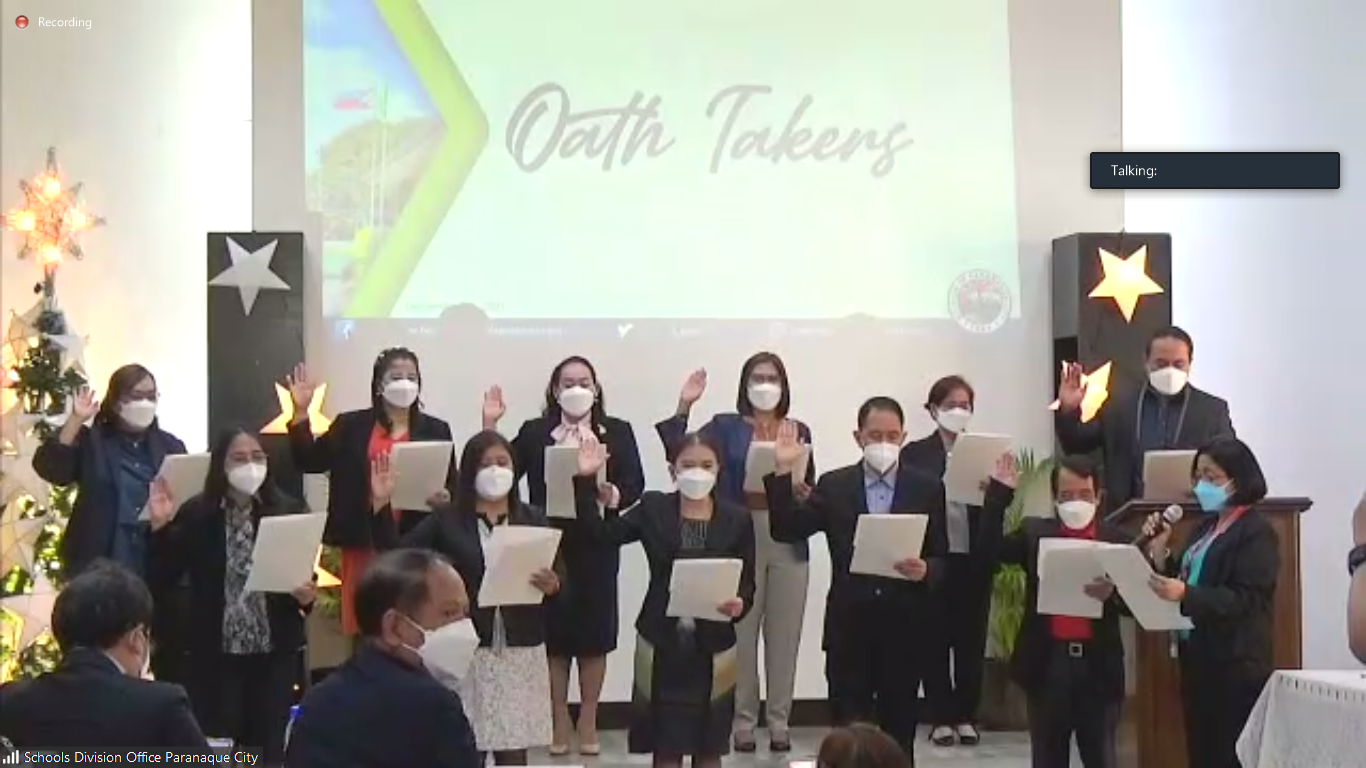 DECEMBER 16, 2021
SDO Parañaque launched "Awarding Program on the Establishment of Schools and Oath Taking of Newly promoted Schoolheads of SDO Parañaque City" today, 9:00 A.M. at the Jaime Ferrer Hall. Due to to limitation on the possible attendees, a zoom link was given by the principal to the teachers for them to watch it.
According to Jaime O. Sarmiento Jr. , our newly-promoted principal's post on his Facebook, 
"THIS IS IT, THE POINT OF NO RETURN. AS I EMBRACE THE NEW CHAPTER IN MY PROFESSIONAL CAREER AS SCHOOL PRINCIPAL, I WOULD LIKE TO THANK MY PNHS MAIN JHS AND SHS FAMILY WHERE I SPENT 14 YEARS IN DEPED AS CLASSROOM TEACHER AND ASSISTANT PRINCIPAL WITH MY MENTOR DR Gerry Lumaban . SUN VALLEY NHS WHERE I SPENT MY FIRST YEAR AS AN ADMINISTRATOR WITH DR. LEONISA ROMANO AND TO OUR SDO PARANAQUE FAMILY. MOST OF ALL, TO OUR ALMIGHTY GOD FOR HIS CONTINUOUS GUIDANCE AND BLESSINGS."
It is a great milestone in our school's history as we witness the oath taking ceremony of the newly promoted schoolheads in our division. 
SNSHS congratulates our very own Principal I, Mr. Jaime O. Sarmiento Jr. Hoping for more achievements earned while staying in our home, Sto. Niño Senior High School. Your SNSHS Family is always here for you.
The photos below were taken from Mr. Sarmiento's Facebook post.
Follow Sto. Niño Senior High School's website and Facebook page for more information regarding updates.
Sto. Nino Senior High School website
Sto. Nino Senior High School Facebook Page
Scientia, Excellentia, et Onus!